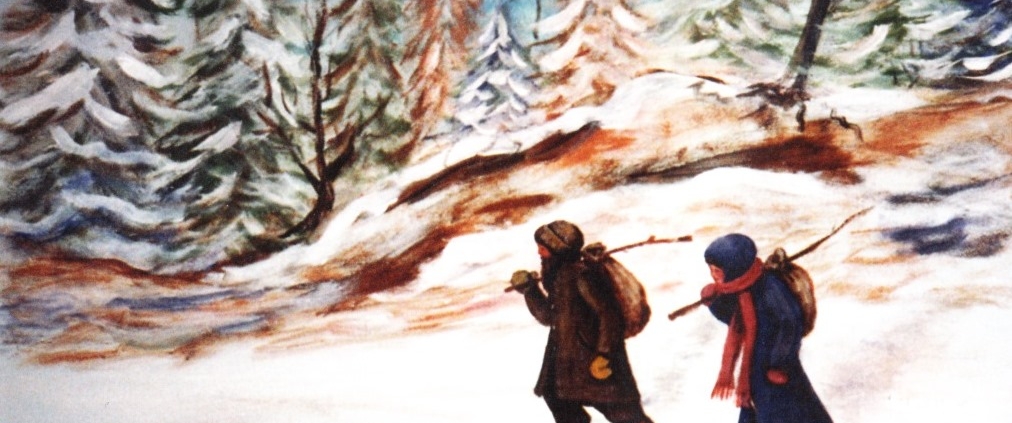 A Snowy March Journey for Love
When the first British marriage took place in the Campbellton, New Brunswick area in 1790, there were no roads. Early settlers used rivers or walked along the beaches to get from one settlement to another. In winter they travelled on ice or snowshoes, using dog sleds to carry their supplies. This was the situation when John Duncan of Tjigog (now Atholville) and Elizabeth Morrison of Nepisiguit (Bathurst) decided to marry.
It was still winter. The nearest settled minister was Reverend James Fraser in Miramichi, which was about 200 miles (325 km) from John's home. John Duncan trekked 70 miles (115 km) to meet up with his bride-to-be, and together on snowshoes they made their way along the coast, spending their nights with native families until they reached their destination. The journey took about14 days.
Records state that they were married on March 20, 1790, by Missionary Fraser. They made the long journey back to the future Atholville, where they made their home. Theirs was the first male child born to British parents on the Restigouche. They named him David. He was probably born in late 1790 or early 1791.
Legends have it that Elizabeth (Morrison) Duncan was an excellent game hunter and brought down many a noble moose on the marshes near her home.
The Duncans were prominent business people and farmers. John Duncan received grants at Tide Head and Campbellton. These were for 200 acres at Tide Head which also included Long Island, containing 500 acres. The Campbellton grant was for 215 acres, while son William received 210 acres – which was later acquired for Campbellton's development.
---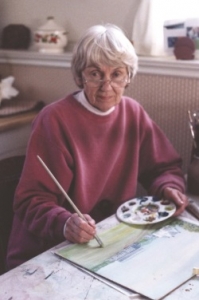 An excerpt from Vetta Faulds' 5-book, hand-illustrated series, The Way It Was Along My Bay, the result of her 31-year heritage project regarding the people along the New Brunswick shore of the Bay of Chaleur. The series is comprised of:
Nash Creek and Jacquet River
Dalhousie by the Sea
Six Villages and an Island
Belledune
Campbellton and the River Communities of Atholville, Tide Head, Flatlands and Ristigouche
To order her books, contact:
Marie Resmer marieresmer@yahoo.ca
or Vetta Faulds vetta.faulds.nb@gmail.com
https://www.nbscots.com/uploads/Vetta-Faulds-Journey-for-Love.jpg
715
1012
NBSCA
https://www.nbscots.com/uploads/2018/08/logo_204x240.png
NBSCA
2019-03-09 15:53:01
2019-09-14 11:40:56
A Snowy March Journey for Love